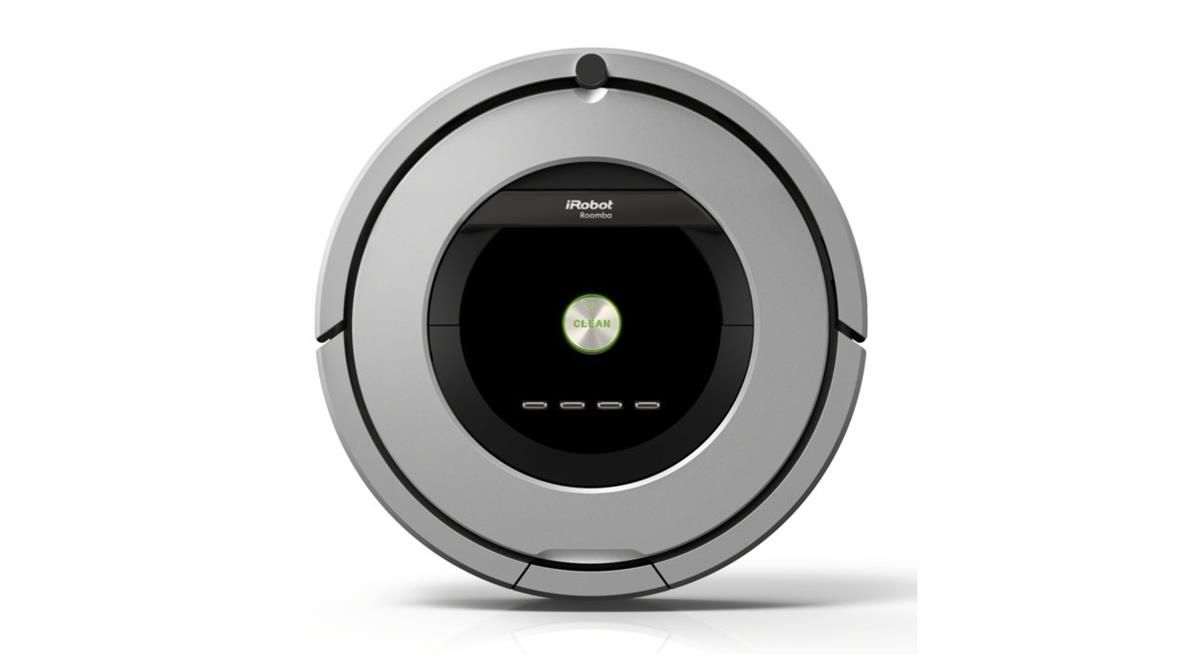 Product description
PUT YOUR FEET UP
The Roomba 886 cleaning robot wipes the floor with the competition when it comes to cleaning performance. It features iRobots revolutionary AeroForce® Three-stage Cleaning System and AeroForce® Extractors to ensure all your floor surfaces are spotlessly clean without you having to lift a finger. Plus, the built-in sensors and virtual wall lighthouse accessory enable Roomba to work its way in and around the nooks and crannies of your room.
Key Features
Dirt Detector series 2 technology
Up to 50% better cleaning performance than previous models
Automatically docks and recharges
Multi surface cleaning
Self-adjusting cleaning head
Bin full indicator
HEPA Filter
Tangle-Free AeroForce Extractors
Virtually Maintenance-Free
Airflow Accelerator
High-Efficiency Vacuum
Anti-Tangle Technology
AeroForce Performance Cleaning System
Edge-cleaning brushes
Convenient Carrying Handle
Bagless Vacuum
Advanced Cleaning Head
Room-to-Room Navigation
iAdapt Responsive Navigation Technology
Soft-Touch Bumper
What floor surfaces will it clean?
Carpets
Hard Floors
Linoleum
Tile
Whats Included?
1 iRobot Roomba 886
1 iRobot XLife Battery
1 Virtual Wall Lighthouse Device (batteries included)
1 Integrated Home Base
1 Extra HEPA Filter
Dimensions:
H x W x D: 92 x 353 x 353mm
Weight: 3.8Kg